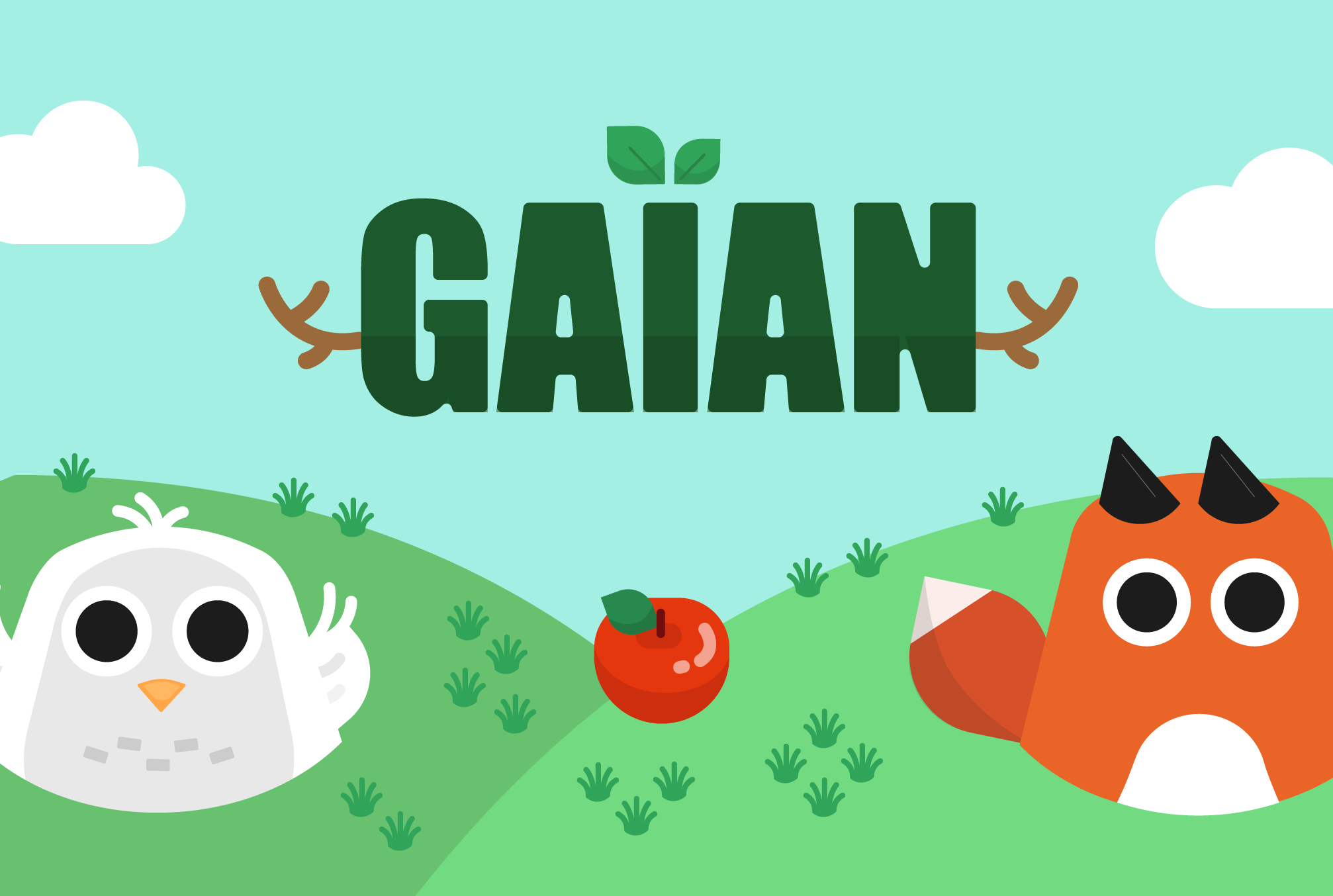 Gaian
A downloadable game for Windows and macOS
The Gaia hypothesis proposes that all organisms and their inorganic surroundings on Earth are closely integrated to form a single and self-regulating complex system, maintaining the conditions for life on the planet.

Twin stick shooter for the Jupiter Game Jam with the theme: Extinction.
Controls:
WASD to move character
Mouse pointer and Left click to target and shoot
Tips:
You need to collect food in order to survive.
You can do this by collecting fruits and/or killing animals.
The animal aren't an infinite ressource, however, if you kill too many they may go extinct.
You can win by collecting enough food without killing
These mechanics would not usually be known to the player upfront, but we explain them here for the purpose of the game jam. The player typically goes into a twin stick shooter expecting infinite waves of enemies, much like humans have treat the resources on our planet. The player should be surprised when their food source is gone and they starve because they expected the animals to last forever.
Team:
Developer, Game Design: Chelsey @ChelWebster
Music Composer, Sound Design, UX/UI Programming, art & animation: Jing @Spiderlily666
Artist - UI - Level design: Cédrine @p_cedre
The game isn't exactly finished but the mechanics to show the player's impact on the ecosystem depending on his actions would have been:

Kill chicken - no more foxes - no more nature
Kill foxes - more chicken - no more nature
Kill nothing and eat apples - win :)