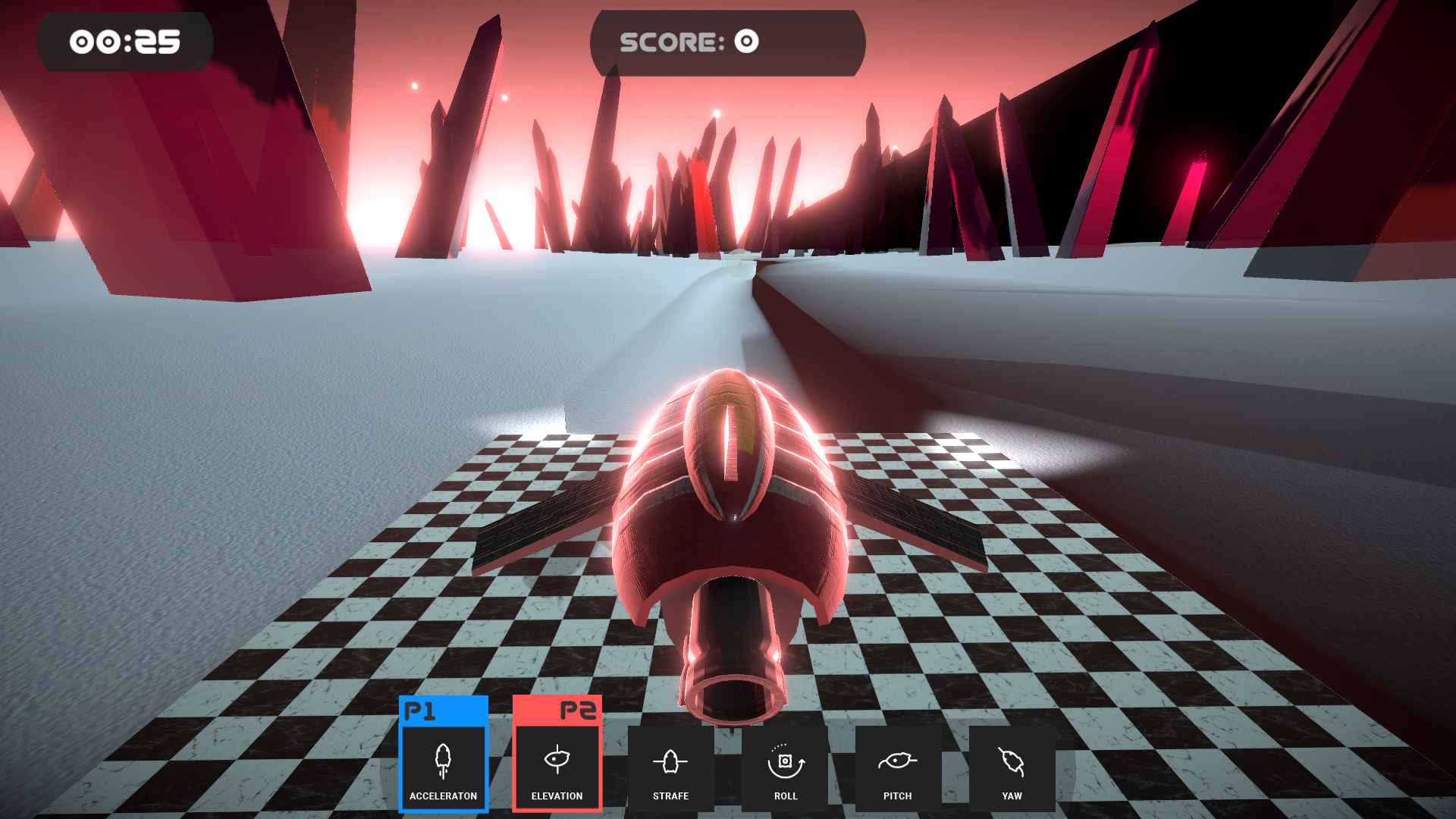 Houston, we have a problem
A downloadable game for Windows and macOS
DEAR PILOT(S)
You're having trouble with the transmission on your ship. You and your friend (or you alone) can select an axis to move in and activate one thruster at a time. Try to navigate through the course and hit the check points.
There is a "ghost" ship in a random position/rotation in each check point. Try to match it as closely as possible as you fly through for more points!
-
CONTROLS
WASD for player 1,
Arrow keys for player 2:
Up - thrust
Down - negative thrust (apply thrust in the opposite direction)
Left/Right - cycle through axes
-
Images on the right are the Concept art, not screenshots from the actual game.
This game is the product of the Global Game Jam 2018.
-
CREDITS
Charles Ali - Programmer, Gameplay Designer
Chel Webster - Programmer, 3D art, Level Design
Cédrine Pradier - UI art & design, Art direction, Concept artist
Jamie Degen - 3D Art, Art direction
Download
Download
GGJ Houston We Have A Problem.zip
42 MB